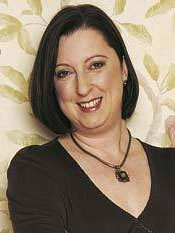 Thanks to Susan Rose, editor of Ideal Home for responding in her blog 'Sue's News' to an issue I raised last month about magazines being published early. I was perusing the January 2007 issue of the magazine and thought it interesting that, because most consumer mags publish a month earlier than their cover publication date, in order to respond to what readers want to see in December, their January issue is filled with great ideas for Christmas and New Year's Eve celebrations.
Sue explains why magazines do it, and it's understandable: readers want to know about the latest, greatest ideas and trends as early as possible. And of course, each mag wants to give it to us before other publications do! While this wouldn't usually be a problem most months, when it gets to seasonal festivities with specific 'celebrate by' dates, editors have a tough time.
Naturally you want to read about the festive season in December, but does that mean you're getting the latest info by reading it in a magazine with a January publication date? Wouldn't the trends for January (being out early in December), mean you're getting a heads-up on what's new, rather than what's now? Certainly a tricky one...