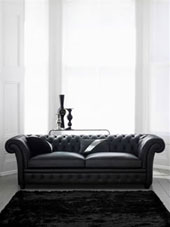 This week saw the relaunch of a revitalised Heal's on Tottenham Court Road in London. The new look store boasts three floors with much more of a luxury lifestyle feel than before and includes a lobby with a Peyton & Byrne bakery that opens at 7.30am so you can treat yourself to pastries on your way to work.
The ground floor also houses a spa room complete with water feature for a relaxing backdrop when shopping for luxury toiletries, bathroom accessories and nightwear. You'll also find a gift room (luxury items including jewellery, luggage and bags), lighting and a focus on storage for tight spaces.
The rest of the store is mainly furniture, plus a new 60-cover restaurant, reinforcing the new image Heal's is aiming for - a lifestyle destination, rather than just another homewares shop.