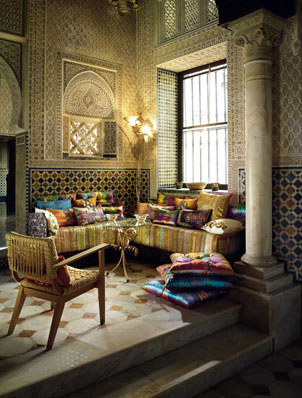 Spring has arrived at Zara Home and we're seeing a Moroccan theme for many of the looks in the Spring/Summer 2008 catalogue.
For summer there's lots of colour and pattern, but with a cool rather than cosy feel. Like previous collections, there's strong white furniture groupings alongside the colour splashes, and again, a lovely opulent edge, despite the High St price tags. There's lots here with the slight vintage-ness that Zara Home does so well, but keep your eyes peeled for more modern items, with a touch of retro style.
Visit Lovely Things again next week to check out our picks from the spring collection and the fresh green-themed Zara Home outdoor dining looks. Click below now to view more colourful Moroccan S/S 2008 looks from the catalogue...