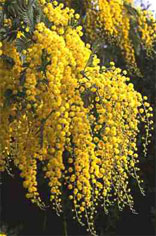 Father's Day is just around the corner, this year falling on Sunday 17th June. Last year we featured Father's Day gifts for BBQ Dad, and this year I'm going with gifts for those dads who like to get out there into nature, get their hands dirty, chop stuff down, pull stuff up...yes I'm talking about Garden Dad...
Thoughtful Dad

Is yours the kind of father who likes to read up on what's best for the garden? Perhaps he researches plants very carefully, or only puts things in the ground at just the right time of the year? Maybe he never quite makes it into the garden at all, but does like to read about it? Gardening magazines are a great option for Thoughtful Dad, and yes, it's a gift that keeps on giving. Garden Answers is offering a free RHS 'What Plant When' book as a special offer, and a year's subscription to the monthly magazine is £36.
Needs Inspiration Dad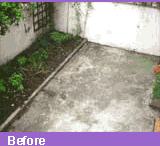 Does your Dad love to spend time gardening, but doesn't have a clue where to start to create the outdoor space he really wants? Enter the garden design service from Crocus. From as little as £30 the team of expert designers will design a plan suitable for your garden. You print out a garden grid and questionnaire, fill it in and fax or mail it in to Crocus, and they'll send back a personalised design and planting guide.
Show-off Dad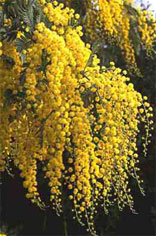 Does your Dad like visitors to step into his garden and say 'wow'? Perhaps a gift of a fabulous statement tree is the answer. As an Australian, I'm very fond of Wattles - a lovely species of tree known outside Australia as Mimosa (which is, oddly, the non-UK name for the champagne-and-orange-juice drink 'Bucks fizz'. Go figure). While it is unlikely to grow to the size you see them downunder, it can get to a very respectable 40 feet, and when it blooms is covered in pretty, puffy yellow balls and is certainly a showstopper of a plant. Buy a Mimosa plant from Crocus in a three litre pot for £13.95.
Chilled-out Dad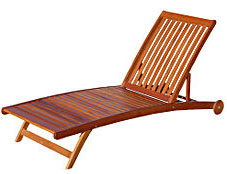 Maybe the only thing your Dad likes to do in the garden is sit in it with a drink and the paper? Sounds good to me! B&Q has range of sun loungers with many currently at 20% off, from a lovely wooden sunbed such as the 'Winchester' (shown) for £99 or the 'Chilworth' for a pricer £240, to a more modern lounger like the 'Venice' in metal and mesh for £80.