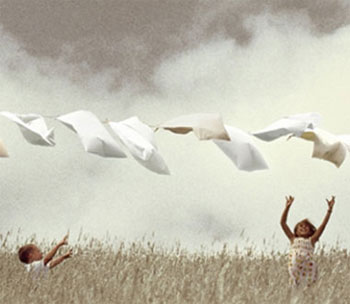 This weekend sees the launch of the Soil Association's Organic Fortnight, a celebration of all things organic in the UK from 6th-21st September. There's a whole host of events running all over the place focusing on food and drink, beauty and textiles. To find out what's on, or to host your own event, visit the Soil Association website. To celebrate this great event, read on to take a look at some lovely organic bedding for your home (the gorgeous image above is from Dorma - more details via the link below).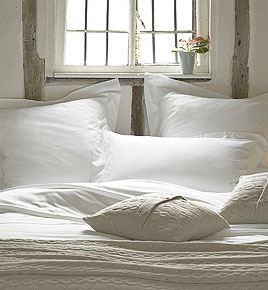 The White Company's organic range (left) includes bed linen and towels in crisp white starting at £3 for a face cloth, up to £95 for a superking duvet cover.
Dorma's (above) organic bed linen is 300 count and comes in an organic bag printed with vegetable dyes, instead of plastic packaging. It's available in cream as well as white and starts at £15 for a pillowcase, up to £70 for a kingsize duvet cover.