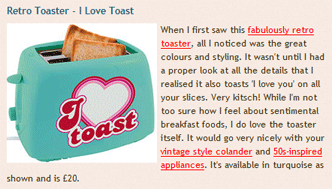 Lovely Things reader Evelien from Holland wants the retro I Love Toast toaster we featured near Christmas in 2006. I don't blame her, it's very cute! Unfortunately it's no longer stocked at ASOS or available in blue, but we've found it in other colours and you can still buy online. Continue reading below to find out which colours and where...
White, available at Argos or gadgets.co.uk for £24.99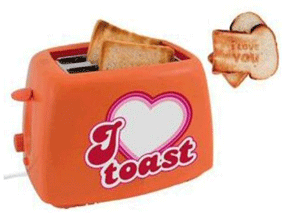 Orange, available from Play.com for a bargainous £12.99 with free delivery.