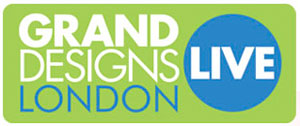 Yes, it's that time of the year again - Kevin McCloud fanciers, get ready, because Grand Designs Live starts this weekend and runs til the 11th at Excel London.
New for this year, you can try your hand at some self-build techniques and check out some live building projects in the Grand Village including Kevin's week-to-build-a-house challenge and loads of eco-friendly ideas and five different carbon neutral homes.
There's the usual line-up of celebrity garden and home experts including Diarmuid Gavin and Naomi Cleaver, plus goodies like free seeds for every visitor who submits a personal pledge to reduce their carbon footprint.
Weekday tickets cost £10 in advance and £15 on the door (or £13 and £18 on the weekend), and children's tickets are free.