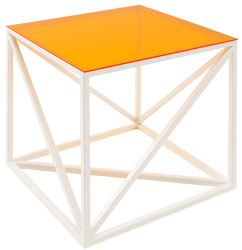 Designer collaborations with High St brands are everywhere these days in fashion, so it's not surprising to see more crossover of this type in home furnishings as well. The Christian Lacroix pour La Redoute collection has just launched and includes a range of homeware items such as tables, bedding and rugs.
Most items are designed around a bright print theme, though, despite being a major print fan, I rather like this simple 'Gloriette' perspex and steel table in orange (£165). It reminds me of the lovely little Eames side table, with its wire frame base.
More unusual are items like the 'Noctopatte' table (below, £255) with its nine (count 'em!) mismatched legs.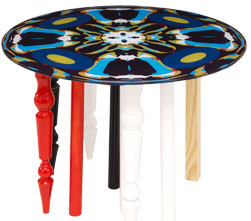 Click through below to see more of the Lacroix collection...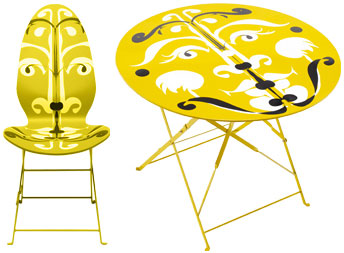 'Lune' lacquered chair (£199), and 'Soleil' table (£135).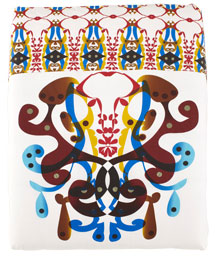 'Morpheus' bedding (from £25).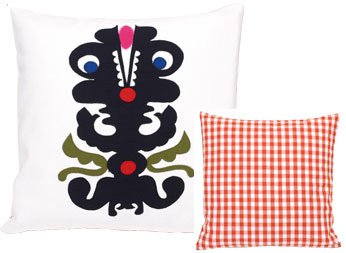 'Chrysalide' chimaera-print and gingham reverse cushion (£9).